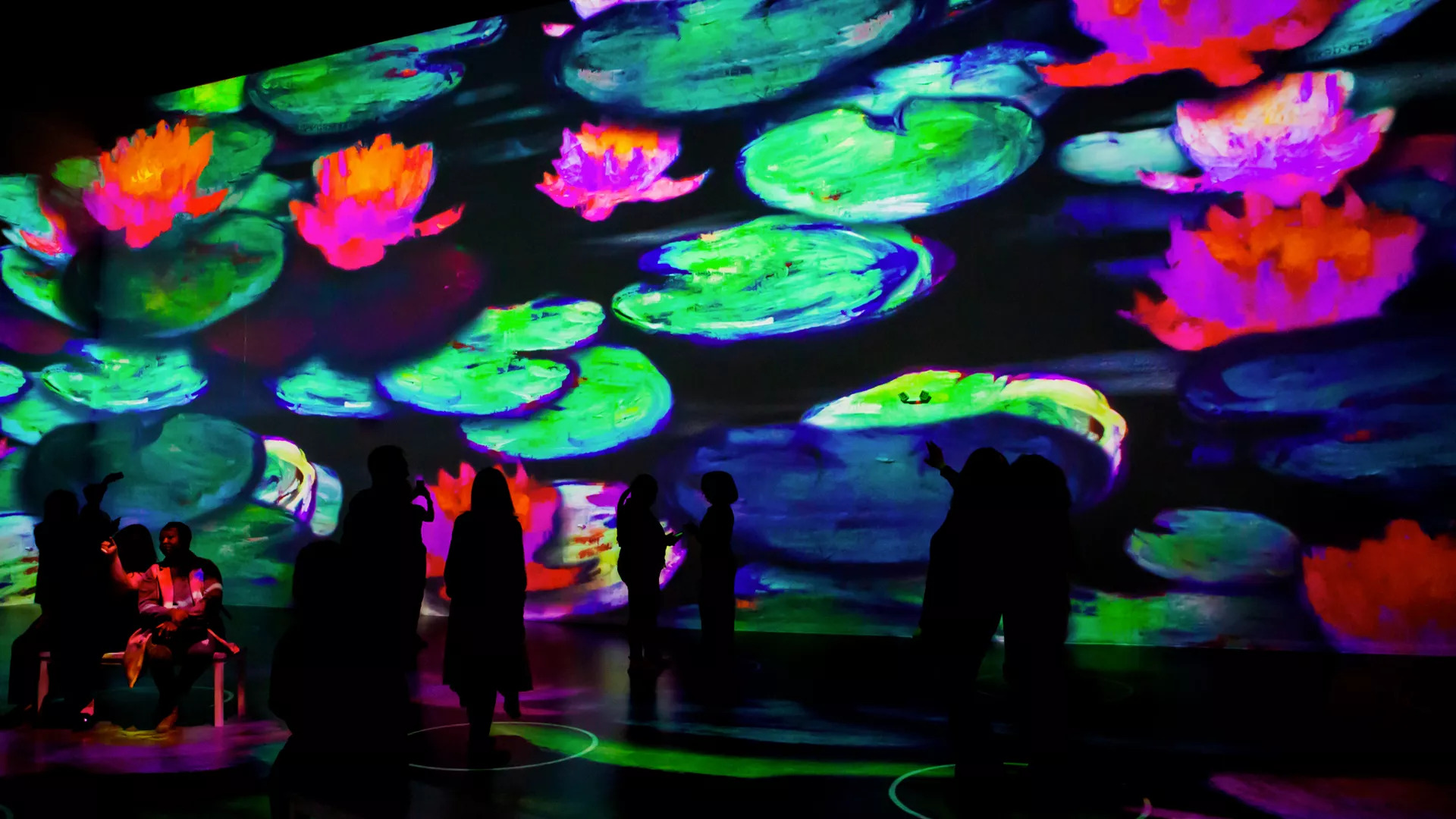 Immersive Monet & The Impressionists
Large-scale immersive exhibition
Immersive experience for diving into the work of Monet and the Impressionists
An immersive experience in which masterpieces by primary exponents of Impressionism come to life all around the spectator, from Monet's famous nymphs to Degas' graceful dancers: brush strokes come to life in a totalising exhibition.
Thanks to the technique of video mapping, spectators are immersed in an experience that makes them feel at one with the work of art. Rigorously selected images with the aim of representing the timeless beauty of impressionist art.
Massimiliano Siccardi is the creative director of this experience and has brought Immersive Monet & The Impressionists to ten different locations in the USA.
Field A1 was entrusted with executive production in this immersive experience, following the artistic project through as developed by the authors, thanks to the support of its team of Digital Designers.
Authors:
Massimiliano Siccardi, Luca Longobardi, Vittorio Guidotti
Produced by:
Visioni Eccentriche, Lighthouse Immersive
Discover other exciting and unforgettable experiences by our team
Back to Work